Events
ThirdEyeSpoken
We're all over the place!!
For More Info Call:
352-514-3122
To join list serve, email:
The Word Is Spoken
For More Info Email: thewordisspoken@hotmail.com
Saturday Nights (seasonal)
Tim & Terry's
1417 North West 1st Avenue
Wild Words
For More Info Call:
352-375-7477
FREE ENTRY
Friday Nights (seasonal)
7pm to 9pm
Wild Iris Books
809 West University Avenue
CMC // Po' Jam
For More Info Call:
352-373-0010
Every Thursday Night
FREE ENTRY
9pm to Midnight
Civic Media Center
433 S. Main St.
Courthouse lost, NW 4th Ave
Public Library
1st Monday // Every Month
FREE ENTRY
7:00pm to 9:00pm
On the third floor
in the meeting room
News
March 2011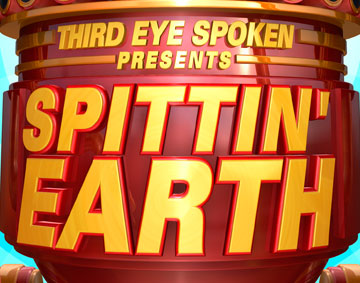 ThirdEyeSpoken has been hosting poetry open mics and art events all over Gainesville for over five years. For this event, we are asking poets to perform pieces that are environmentally conscious to celebrate Cinema Verde and uplift our beneficiary, the Edible Plant Project. Come hungry, we will have our usual spread of fabulous food donating by loving local sponsors as well as beautiful raffle prizes that will be passed out throughout the evening. All proceeds will help the Edible Plant Project relocate and build a new green house, irrigation system, and many other much needed supplies. Your attendance will make a difference in our community!
Copyright © 2011 www.ThirdEyeSpoken.com | All rights reserved.