Events
ThirdEyeSpoken
We're all over the place!!
For More Info Call:
352-514-3122
To join list serve, email:
The Word Is Spoken
For More Info Email: thewordisspoken@hotmail.com
Saturday Nights (seasonal)
Tim & Terry's
1417 North West 1st Avenue
Wild Words
For More Info Call:
352-375-7477
FREE ENTRY
Friday Nights (seasonal)
7pm to 9pm
Wild Iris Books
809 West University Avenue
CMC // Po' Jam
For More Info Call:
352-373-0010
Every Thursday Night
FREE ENTRY
9pm to Midnight
Civic Media Center
433 S. Main St.
Courthouse lost, NW 4th Ave
Public Library
1st Monday // Every Month
FREE ENTRY
7:00pm to 9:00pm
On the third floor
in the meeting room
News
June 2010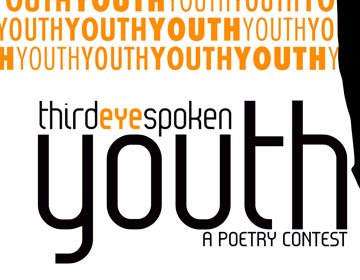 We are returning to our youth! Well, actually, I don't know that any of us ever left. Most of us are still young whippersnappers and those of us who aren't haven't really ever "growed up" Seriously, we have been committed for some time now to doing all we can to encourage and enable teenagers to develop their artistic talents When we get the chance, we try to jump. So we're jumpin' ! Of course, we can't do nearly as much without YOUR participation and support. Thanks again for your support in the past-- here is an opportunity to enjoy another one of our benefit shows and perhaps even be a part of the entertainment!

We have partnered with the Alachua County NAACP's Academic, Cultural, Technological and Scientific Olympics (ACT-SO) group to help four local youths who are winners in their respective categories and are now eager to showcase their talents on the national stage. Four gold medalists-- Brendien Mitchell Jr. in Oratory, Benjamin Osoba in Music Composition, Diamond Phillips in Drawing and Willie Williams in Painting--will represent Alachua County in the National ACT-SO competition this summer. Their work will be a highlight of this event, so come out and see what these brilliant, creative young folks have accomplished.

The evening will also feature a poetry contest limited to 15 entrants on a first-come-first-served basis, so poets, show up early and sign up at the door between 7 and 8pm to compete. Contestants must deliver an original poem on the theme of "Youth" (yesterday's, today's, or tomorrow's), ideally less than three minutes, but no more than four. The winners will receive prizes donated by local sponsors. Anyone who is not able to enter the contest can participate in the open mic during the last hour or so of the show where any family-friendly topic may be pursued.

Of course, we will strive to meet our Third Eye Spoken standards and traditions of lots of great food, great raffle prizes, and lots of fun! The evening will start out with socializing and delicious food and drinks donated by Reggae Shack and other local businesses from 7-8pm. The contest will begin at 8 o'clock sharp.

Details for our July 3rd show in St. Augustine benefiting some other special youths will be forthcoming.

Thanks to the City of Gainesville Parks and Recreation for sponsoring us once again, and thank-you Thomas Center folks for having us back to enjoy your beautiful facility!
February 2010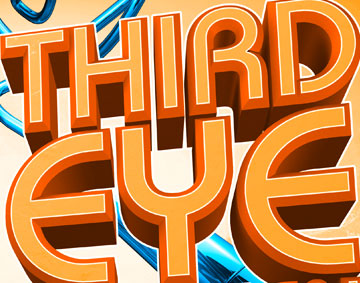 Join us for our 4th Year Anniversary at the Thomas Center on Friday, Feb. 5th from 7pm-11pm. Doors open at 7pm for our usual delicious spread of goodies donated by generous local sponsors from 7pm-8p. The show is from 8pm-11pm and we will host an OPEN MIC for poets, spoken word artist, acoustic musicians, etc, while featuring "The Hypno-Pros", a comedy stage hypnosis and ventriloquist act! This is one show you don't want to miss!! Come perform on the open mic, or witness some of Florida's most talented poets and artists in this wild evening with puppets and hypnotism. We will have beautiful, stimulating visual art to arouse your senses while you taste the succulence of Gainesville's local restaurants and listen to the melodious rhythms of poets who flirt with your heart, third-eye, and ear drums.